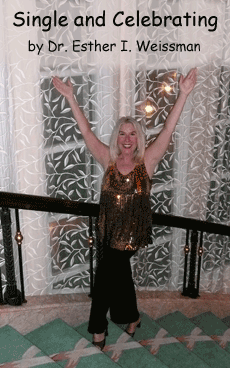 I'm the psychologist who stays

Single by choice

Single is a lifestyle
Different - but in many ways
Better than the married lifestyle.

We get no real validation
We get no real media support

So I wrote a book
Single and Celebrating

Check your assumptions!
Get a sense of humor!
See why you're okay just the way you are!

Download my book
Single and Celebrating
And tell your friends.